BLOG
Fleet Beat
最新的车队管理与安全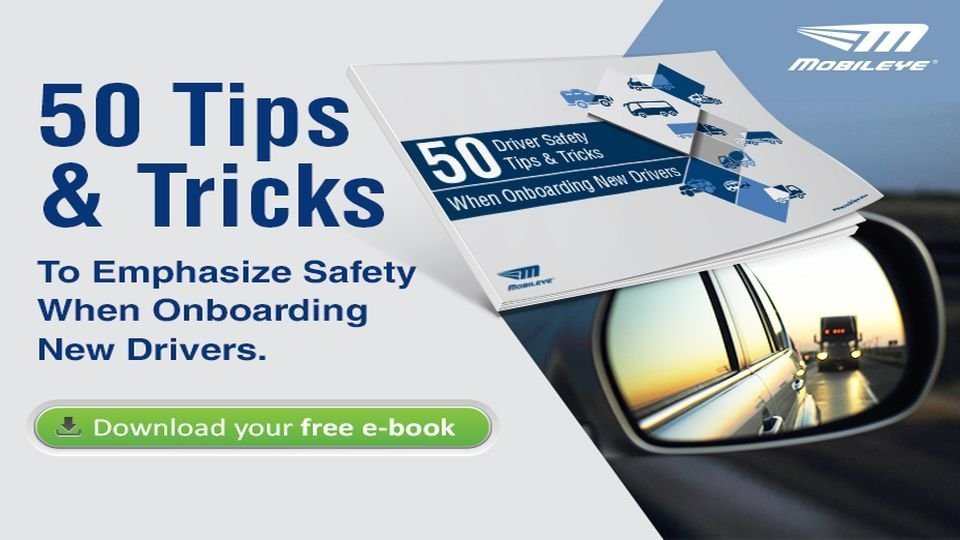 New Whitepaper: 50 Driver Safety Tips and Tricks When Onboarding New Drivers
20.11.2016 Fleet Safety,Fleet Management,Distracted Driving
Every single accident in a fleet is costly. In case of a collision, there are costs for repairing the damage, as well as numerous additional costs such as increased insurance premiums, sick pay, and lost productivity, just to name a few. A study done by an independent German traffic safety association found that the average cost of accidents after insurance is estimated to be  £1,416 for passenger cars and £2,488 for trucks.
Investing in a culture of safety is one of the most effective ways to minimise collision costs. Fleet managers who prioritise safety and introduce new hires to the company safety culture, have less accidents in the long term. But exactly how to invest in a culture of safety slightly is less straightforward.
One of the best times to introduce new drivers to your safety culture is when they first arrive, during the onboarding process. Your onboarding programme sets the tone for new drivers. They'll learn your priorities, values, workflows and culture. What they learn, and opinions they form, will impact their entire career with your company.
In order to assist fleet managers in putting this theory into practice, we put together a whitepaper with 50 tips and tricks regarding driver safety that can be implemented into your new driver training process.
The whitepaper is divided into five sections, each with ten tips. Each section relates to one of the following chronological phases of the onboarding process:


Setting the Tone


Learning the Basics


Underscoring the Importance of Fleet Safety Technology


Assimilating into a Safety Culture


Ongoing Safety Education
You can therefore feel free to browse the sections and choose the bits most suitable for your organisation. Whether updating an established new driver programme, or creating a new one from scratch, we hope these tips will help you to bring new drivers on board with your safety practices in the most efficient and positive way possible.
Download the free Whitepaper now!
Want to learn more?
Subscribe to our newsletter:
Thanks for Subscribing!