BLOG
Fleet Beat
最新的车队管理与安全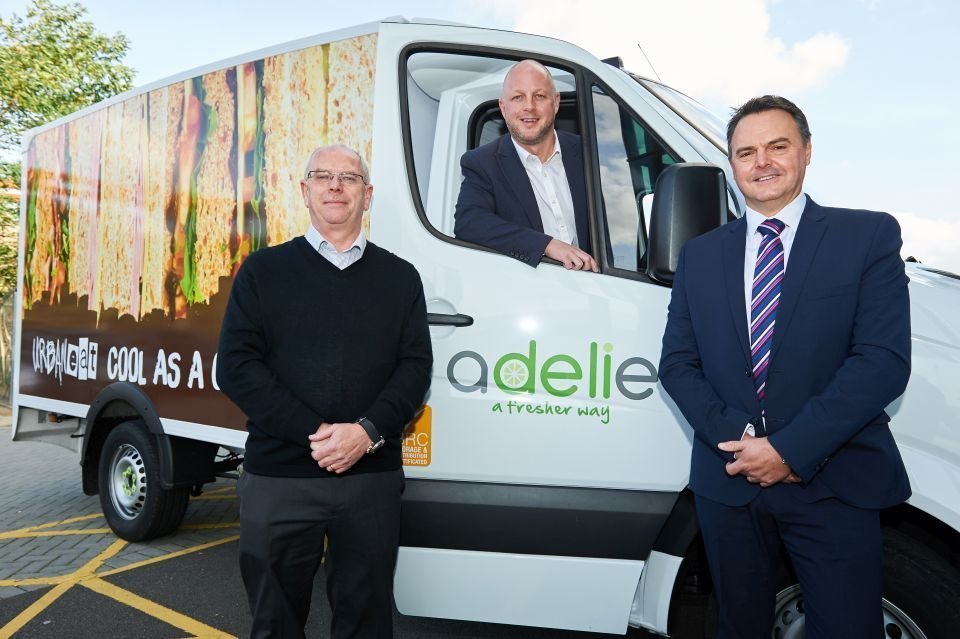 Mobileye Customer Profile: Adelie Food
07.08.2018 Distracted Driving,Fleet Safety
Safer Journeys for 12 million sanwiches
One of the UK's largest food distributors is using Mobileye's safety technology to make journeys safer for its drivers and other road users.
Mobileye's retrofit collision avoidance system has been fitted to 30 new 3.5 tonne delivery vehicles that have been added to Adelie Foods' fleet, so that its drivers are automatically alerted to a range of road dangers. The company has already had "fantastic feedback from drivers who have trialled the system and are finding it highly effective and straightforward to use".  ". They have welcomed technology that gives them visual and aural alerts in the event of an imminent collision with another vehicle, pedestrian or cyclist, unintended lane departures, unsafe headway times and speeding.
Adelie Foods' 200-strong fleet of vehicles completes more than 24,500 journeys every week covering a total of 1.5 million miles a year, and distributing more than 12 million sandwiches for a range of retailers every month, as well as its own URBAN Eat brand, and distributing for other manufacturers.
Its fleet serves four manufacturing sites and seven distribution centres across the UK including in such diverse locations as Hounslow, Cardiff, Leicester, Middlesbrough and Kilmarnock.
Distribution Manager Glenn Buick, says: "Distribution is at the very heart of our operation and the safety of our drivers, of other road users and of the communities we serve is our top priority. We have an excellent safety record but Mobileye's automatic alerts will give us an extra layer of protection and help our drivers to meet the high standards we expect of them."
Mobileye's UK Manager Jeremy Coleman says: "Adelie Foods' vehicles do a lot of miles on different types of road from urban areas and city centres to long distances on motorways and A-roads.
"Mobileye gives them protection and continuous monitoring whatever road the vehicle is on. Even the very best drivers can benefit from our technology that monitors headway time, speed and lane position as well as alerting them to potential collisions.
"Our retrofit safety product can be economically installed on virtually any vehicle already on the road or rolling off the production line today."
Read more in Fleet news: Adelie Food rolls out Mobileye Safety technology 
Want to learn more?
Subscribe to our newsletter:
Thanks for Subscribing!